It's been an incredibly busy week. But an epic one for sure.
Monday may have been the epic-est of epic moments.
The Remember Me Premiere.
(Check out Footage, Photos and Interviews)
It shouldn't come as a surprise Kristen was there, as she is Rob's significant other. Still wonderful to see, of course!
On Monday Rob also decided to hang
in a tree with Jimmy Fallon for Jimmy's now infamous "Robert is Bothered" skits and appear on the Today Show in the morning.
On Tuesday Rob visited
the View
and
the Early Show (airs this upcoming Tuesday March 9) plus the Daily Show with Jon Stewart
before he jetted back to London, where he was at Bobby Long's gig Wednesday: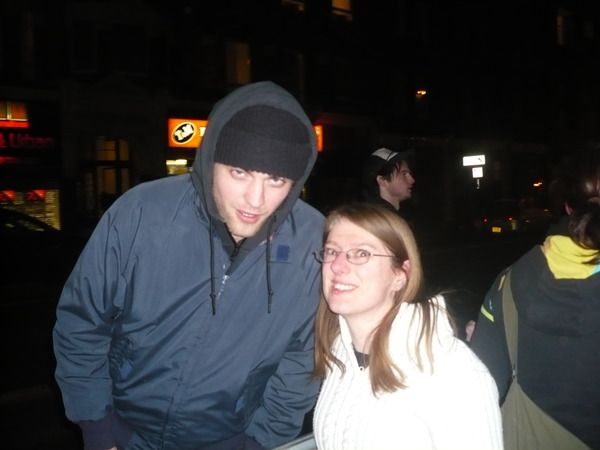 Rob at work Friday and Saturday on the set of Bel Ami
More photos
In other news
- Gorgeous photos of Kristen from Elle UK
- Another Man photo shoot
- More Remember Me Goodies That Weren't Covered in other blogs
Podcast part 1
Podcast part 2
Rob and Pierce Brosnan
Rob and Emilie
Rob's interview with San Diego 6
Rob's interview with Explore TACA (Airline Magazine)
- Kristen wrote an
amazing piece for the Independent.
(we predict she'll end up moving to London at some point.
-
Kristen arriving at home from NYC on Tuesday
(Papz shots, we don't think they look too invasive, but click at your own risk)
Next week is another packed week: The Runaways is having its premiere. Remember Me will be in theatres come Friday and is getting rave reviews :)
There is also a Remember Me premiere in London on March 17. Initially, Rob was set to join Kristen for The Runaways premiere in New York. Now he will attend his own premiere, of course.
Mote: We own nothing, but this manip we hope will actually become a reality next year. Tay at the Academy Awards....puhlease :P
More Acadeny Awards coverage tomorrow!