Current Projects
*BEL AMI
- Bel Ami Official Soundtrack: release date is March 20, 2012
- New On Set Interview
- Bel Ami World Premiere updated with red carpet interviews
(LINK)
*BREAKING DAWN PART 2
*No news.
*BREAKING DAWN PART 1
- The Breaking Dawn Part 1 Documentary/PIP mode.
- Breaking Dawn Part 1 has made over 700 million worldwide. It's out on DVD now.
Find links to all the events UPDATED with all available videos etc. here
(LINK)
* COSMOPOLIS
*No news.
* ON THE ROAD
- New Poster:
- New stills
(LINK)
- UK release date is September 21 through Lionsgate.
(LINK)
* SNOW WHITE & THE HUNTSMAN
- New SWATH footage to be shown at Wondercon, March 17. Plus Q&A with director Rupert Sanders
(LINK)
- Charlize Theron calls Kristen's performance in SWATH "Fantastic"
(LINK)
What was it like filming with the young Kristen Stewart, who plays Snow White?
CT: From the moment we met there was this amazing chemistry between us. We had a great time filming that movie. I really hope people enjoy it. Kristen is only 21… I remember when I was that age. Her performance is fantastic. In fact, she's quite the fighter.
IN OTHER NEWS
- Kristen at Balenciaga's Fall/Winter show during Paris Fashion Week
(LINK)
- New Glamour US outtakes (Kristen)
*Buttload more
(LINK)
and more
(LINK)
- Kristen is nominated for Best Actress at Kids' Choice Awards
(VOTE)
Taylor (Best Buttkicker) and Twilight (Favorite book) are nominated too.
The show airs March 31 at 8 p.m. on Nickelodeon. More info at Nick.com
- Rob is nominated for Favorite UK Actor at the UK Kids' Choice Awards. More here
(LINK)
- Vote for Rob and Kristen at the Glamour UK Awards.
* Man of the Year
* Woman of the Year
* Film Actress
More info
(LINK)
- Twilight Prom Scene as Part of the Oscars' Magic of the Movies montage: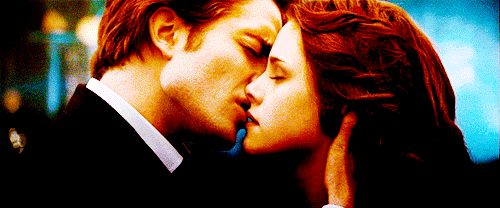 CASTING RUMOR MILL/DOWNTIME
Kristen and Rob are in Paris.
(LINK)
- Kristen out and about in Paris March 2
* During the day
(LINK)
* At night
(LINK)