Current Projects
*BEL AMI
- New Stills:
- MTV Russia has new Bel Ami scenes and BTS (with English subtitles)
More stills and GIFs
(LINK)
- Latest Trailer in HD.
New Release Dates:
Portugal and Greece: February 23 2012.
The Netherlands: March 8th, 2012
Belgium, pushed back to: March 31st, 2012.
Argentina: October 18th, 2012
Bulgaria: April 27th, 2012.
*BREAKING DAWN PART 1
- New Edward/Bella promo-picture: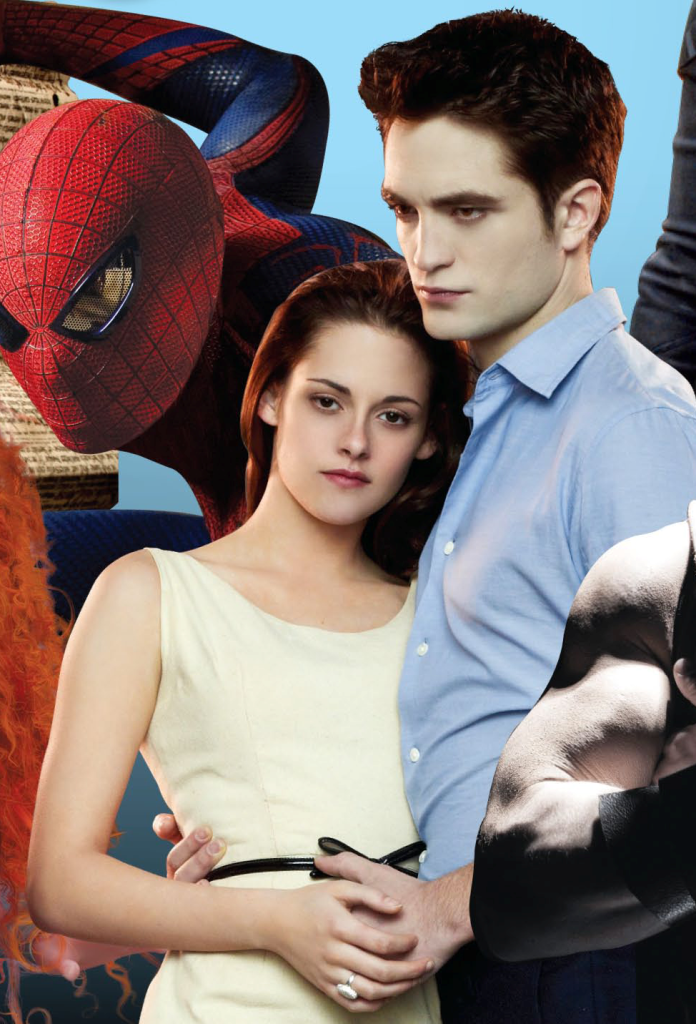 - Junket interviews:
Part 1:
LINK
Part 2:
LINK
Part 3:
LINK
Part 4:
LINK
Part 5:
LINK
- Breaking Dawn Part 1 has made more than $650 million worldwide.
Find links to all the events UPDATED with all available videos etc. here
(LINK)
* COSMOPOLIS
No News.
* ON THE ROAD
- Looks like On the Road might be at Cannes 2012:
charlegillibert (Producer) "Am happy to share with you : OTR french release the 23rd of May, more to come.."
Cannes Film Festival is from May 16 to 27, 2012.
- Kristen and director Walter Salles during Beatnik camp:
- More about Gerald Nicosia's book "One And Only: The Untold Story of On The Road" which focuses on Lu Anne Henderson's role in the story of Jack Kerouac and Neal Cassidy's friendship and Kristen's take on playing Mary Lou (Lu Anne)
(LINK)
* SNOW WHITE & THE HUNTSMAN
- Charlize mentions Kristen
(LINK)
"We had amazing chemistry, right off the bat," she said. "We just really hit it off."
"We had a great time doing it," Charlize said of the film. "I hope people enjoy it as much as we did."
IN OTHER NEWS
- Rob an Kristen #2 ON FORBES' Hollywood's Top-earning Screen Couples List
Ranking second behind Grint and Watson is reported real-life couple Kristen Stewart and Robert Pattinson, the stars of the Twilight franchise. All of the Twilight films to date have hit theaters in the last five years, earning $2.5 billion at the global box office. While the Harry Potter series is mostly about Potter's journey, the Twilight franchise is centered on Stewart and Pattinson's characters, the human Bella and the vampire Edward. In the most recent movie they got married, with disastrous results. They'll have a chance to boost their earnings even more when the second part of the last book, Breaking Dawn, is released this coming November.
(LINK)
- Kristen is the face of a fragrance for Balenciaga
(LINK)
"Balenciaga has always stood out to me," Stewart told WWD on Thursday. "Even when I first began to consider fashion and admittedly rarely knew the brand I was wearing, I always recognized and loved Balenciaga. It feels full circle to be involved with something that spoke to me then and of course continues to excite me now. The brand is just cool. That's the way it is. I feel drawn to it. It provokes on a number of levels. It isn't afraid or contrived. It hits a very cool balance, always. Always pretty undeniable."
She wore Balenciaga at the Twilight Premiere in 2008 and a New Moon event in Madrid in 2009.
- Rob at the People Choice Awards on January 11. Water For Elephants won Favorite Movie - Drama
(LINK)
- Teen Vogue 2007 outtake (Kristen)
- Betty White mentions Rob on Jay Leno
(LINK)
- Just an FYI: Lions Gate has bought Summit Entertainment and might continue the Twi-Saga. It's very unlikely this will be with Rob and Kristen though. They both seem to be done. It's also uncertain if this change in studios (apparently it was a hostile take-over - Summit execs didn't want to, but shareholders did) will affect Breaking Dawn Part 2 - promotion in terms of set-up. Lions Gate is also the studio that's bringing Hunger Games.
(LINK)
CASTING RUMOR MILL/DOWNTIME
- Rob in a movie based on the Child 44 books? Note: It's very much a rumor
(LINK)
- Madeleine Stowe, who wrote the script and is supposed to direct Unbound Captives, still says it's a go. (Rough translation of this:
LINK
)
Rob, however already mentioned in October that he might be too old by now.
Rob and Kristen are both in L.A. They have been spotted around L.A. and at Soho House a few times, including after the People Choice Awards.