It's been a relatively quiet week for Rob and Kristen, who arrived in London on Sunday, but managed to remain undetected the rest of the week.
Or did they?
Star Magazine managed to catch them at Heathrow. And wrote a BS article to accompany their exclusive photos.
We do love the fact Kristen is wearing Rob's jacket. And the matching Adidas ;)
There was something else and we are the first to admit, we love a good mystery.
New/old Rob and Kristen fanpics in a Japanese/Sushi restaurant in L.A.
The girl says they are old photos, uploaded in April 2009, which would mean she saw Rob and Kristen before then. Not impossible, but unlikely, since they had been in Vancouver since March 2009. Anything before that has a small time frame, because Rob was in the UK until late February 2009 (he came back for the Oscars)
Edited theory: given the fact Kristen was at the Coachella Festival with what seems to be her 'old' hair, these fan photos are likely to be from March 2009 after all.
We do like her new pendant. Birthday present perhaps?
Is there any other news that doesn't provoke speculation?
Not much, but there is nothing wrong with sharing a few pretty pictures. And Miss Stew always delivers.
Flaunt Magazine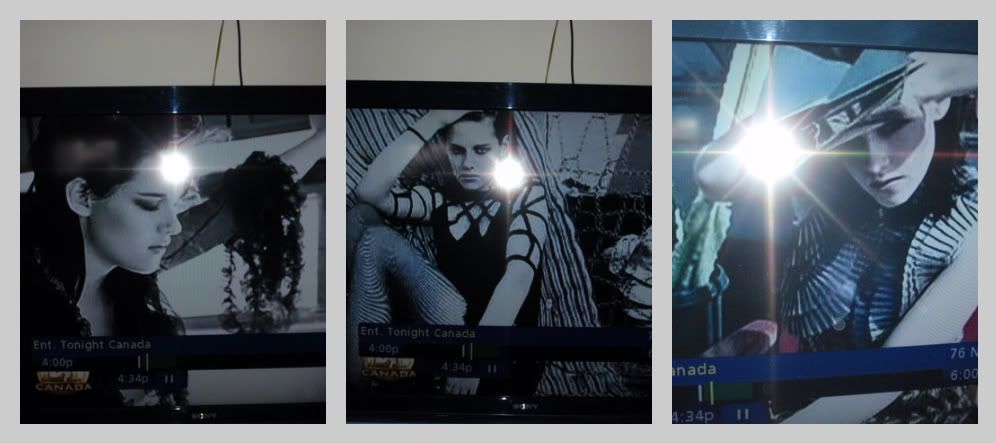 In other news:
- It's very likely you'll spot Kristen in Australia early June at the Sydney Film Fesitval (June 2-14) because the Runaways is debuting there. Plus, perhaps some early Eclipse promotion too.
- Kristen on the cover of Rolling Stone Magazine? Rumors are buzzing she did a photoshoot on March 17.
- Kristen will definitely be on the July cover of Elle UK.
Robsten skit on SNL
Note: we don't own much, but we love our detective hat.