Rob and Kristen currently have no separate pending projects that they are filming. More news under "Other news."
Joined Projects:
Breaking Dawn: filming has continued in Baton Rouge after Thanksgiving. The set is very closed off, which is a good thing in terms of disruptions and privacy.
Rob and Kristen have been spotted out and about a few times (no photos/videos, just sightings)
New Gif image from Rio: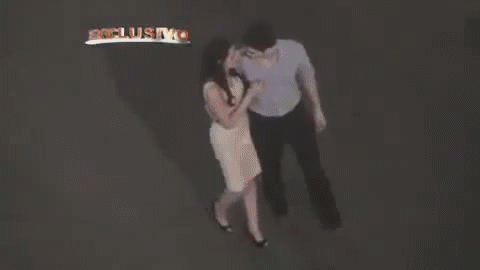 In Other News
- On the Road: while Kristen's part has been shot, OtR was still filming. Wrap on complete film was supposedly just before the weekend and the film is looking for a 2011 release. Hopefully Cannes, since Salles is a "Cannes-man"
- Bel Ami: new stills
- Water For Elephants: First teaser trailer coming very soon (next week presumably)
- New shot of Kristen in Italy (Eclipse promotion)
- Rob
singing
Stray Dog, 'I'll Be Your Lover' and 'To Roam'
- There is a photo of Rob, Kristen and the Pattinsons Christmas 2009 in London. Rob with his arms around his mum and Kristen; Kristen holding his hand that's draped over her shoulder. Very cute shot and I hope you all have seen it. Since the photo is likely to be stolen from an FB it won't be posted here.
The same goes for the photo at the Santa Barbara wedding, where Rob and Kristen pose together. (while that's also a cute shot and spread across the web anyway)
Disclaimer, we own nothing.